The professionals at Ridge Meadows Children's Dentistry make every effort to ensure the comfort and safety of all our young patients. That's why we offer sedation dentistry for children who suffer from dental anxiety. From routine tooth cleanings to fillings and other dental procedures, sedation can help children overcome their fear of the dentist. After discussing how each of the sedation procedures work with Dr. Anu Korada, parents are better able to decide on what works best for their child.
One Size Does Not Fit All
For The Apprehensive Patient
Being the specialist in pediatric dentistry we are trained to manage many of our patients using recognized technique. However, some patients have more severe anxiety or are just at the pre-cooperative age. For these patients we offer various degrees of sedation.
Nitrous oxide is also known as gas and air or laughing gas. Pregnant mothers can use it during labor. It reduces anxiety and has a mild analgesic effect.
Oral sedation with nitrous oxide. These are medicines that reduce anxiety and have some drowsy effects but the child is not fully asleep. This method can be carried out at RMCD office. Doctor Anu will discuss further and answer any questions.
For the especially nervous or precooperative child a general anesthesia may be needed. This can be discussed with Dr Anu and you can ask her any questions regarding the method most suitable for your child.
Please ask Dr. Anu for more clarification.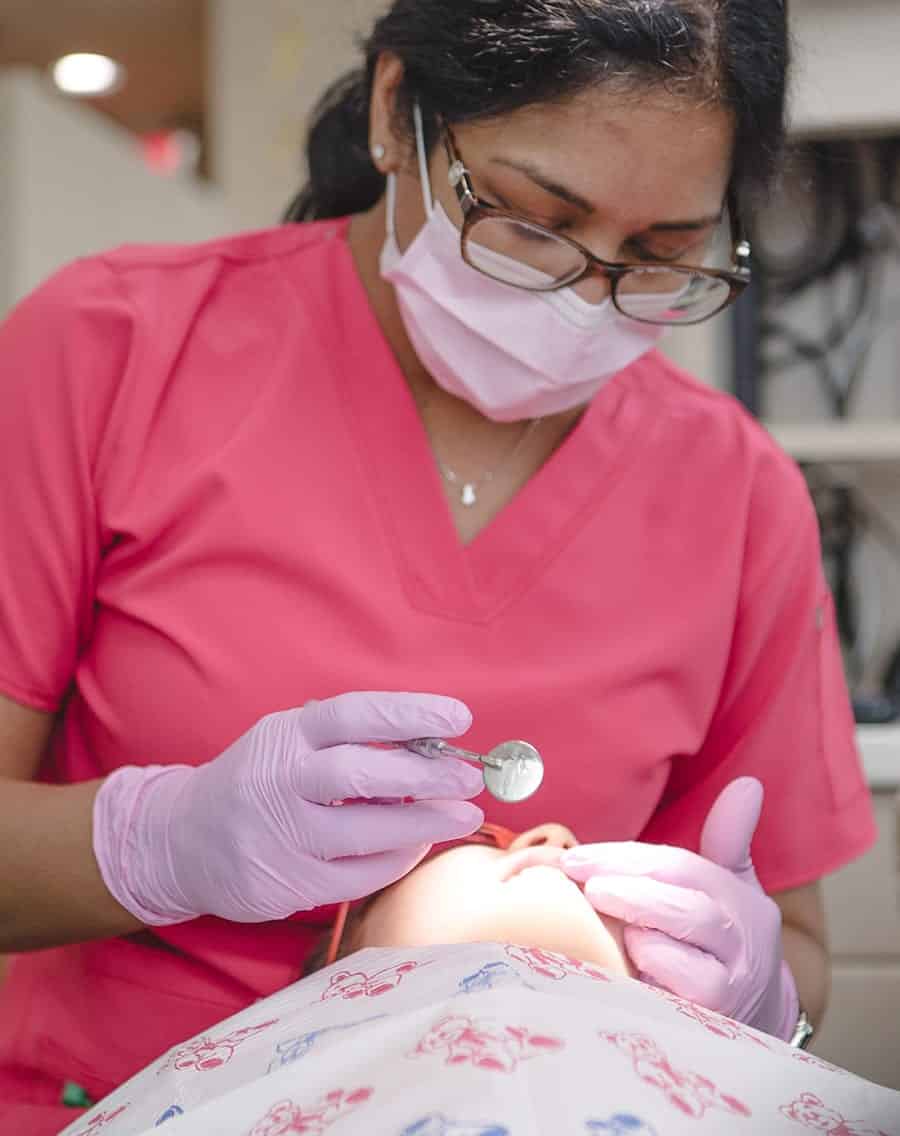 Meet Dr. Anu Korada
Having trained as a dentist in the UK, I was interested in pediatric dentistry from the beginning. I was drawn to the fun, innocence and honesty of children. Being a mother of two young children, I understand what the important things are when bringing up children. That's why we as a family chose Maple Ridge, Canada to move from London, UK.
I have over ten years of experience working in pediatric and special care dentistry including Canada and the UK. I also love teaching Pediatric Dentistry at UBC and BC Children's Hospital.
I strongly believe that good oral hygiene is the gateway to good overall general health. Providing children positive experiences and developing coping skills for the not-so-good experiences will strengthen them and prepare them for adulthood.
Although baby teeth are temporary, they play a vital role: they support the growth of the jaw and face. They provide spacing for the adult teeth to grow. My role as a pediatric dentist is to provide an environment that is confortable for your children and work with the parents to encourage a positive attitude towards oral health.
Children Love Ridge Meadows Children's Dentistry
Come visit us to take a look around, or make an appointment to protect and maintain your child's bright smile